Current Undergraduates
The College of Arts & Sciences
The colleges of Geosciences, Liberal Arts, and Science are becoming the College of Arts and Sciences in Fall 2022.
As the academic heart of Texas A&M, the College of Arts & Sciences will provide world-class teaching, research, service, & resources.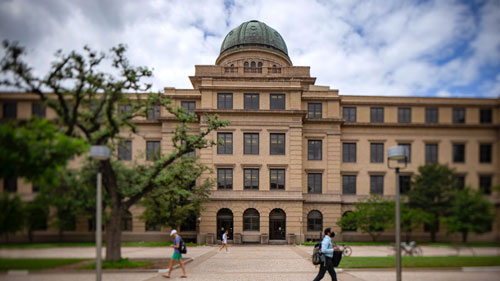 Liberal Arts is Here for You
Our undergraduate students allow the College of Liberal Arts to continue being one of the top colleges at Texas A&M. With 12 departments and five interdisciplinary programs, we offer numerous learning opportunities for our students to gain experiences that will contribute to them becoming a well-rounded and successful individual.
We want our students to succeed while they are with us, and we have many resources are available to help them achieve their goals. Whether a freshman or a senior, we are here to make their college experience the best it can be.