Staff
The College of Arts & Sciences
The colleges of Geosciences, Liberal Arts, and Science are becoming the College of Arts and Sciences in Fall 2022.
As the academic heart of Texas A&M, the College of Arts & Sciences will provide world-class teaching, research, service, & resources.
Learn More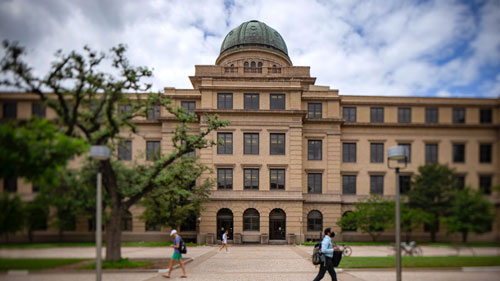 Our Staff Help us Succeed
The College of Liberal Arts is comprised of faculty and staff who dedicate themselves to providing a transformational learning experience for our students and fostering inclusive and welcoming learning environments and workplaces. Together, we are all fulfilling our college motto of "Knowledge for Life" through our research, teaching, support, service, and outreach.
Liberal Arts is able to continue to be successful because of the contributions of our outstanding employees. We strive to offer resources necessary for our staff members to strengthen their skill set and become well-rounded team members. We have information readily available regarding employee benefits, professional development opportunities, and award programs.
Learn more about the support services we have in place tailored to assist our staff.