Current Grad Students
The College of Arts & Sciences
The colleges of Geosciences, Liberal Arts, and Science are becoming the College of Arts and Sciences in Fall 2022.
As the academic heart of Texas A&M, the College of Arts & Sciences will provide world-class teaching, research, service, & resources.
Learn More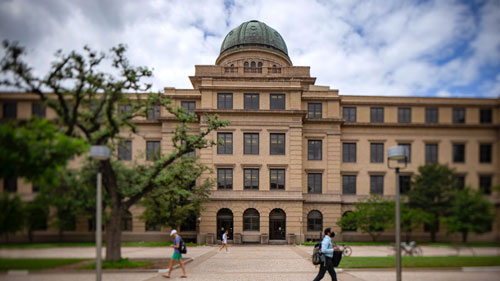 Liberal Arts is Here for You
A graduate degree in the social sciences or humanities offers a well-rounded education that prepares students for their professional career. The College of Liberal Arts' graduate programs aim to help further research efforts, strengthen leadership skills, and learn from top-notch faculty.
We want our students to succeed while they are learning with us, and we have many resources are available to help them achieve your goals. Learn more about the resources we have available for our graduate students.